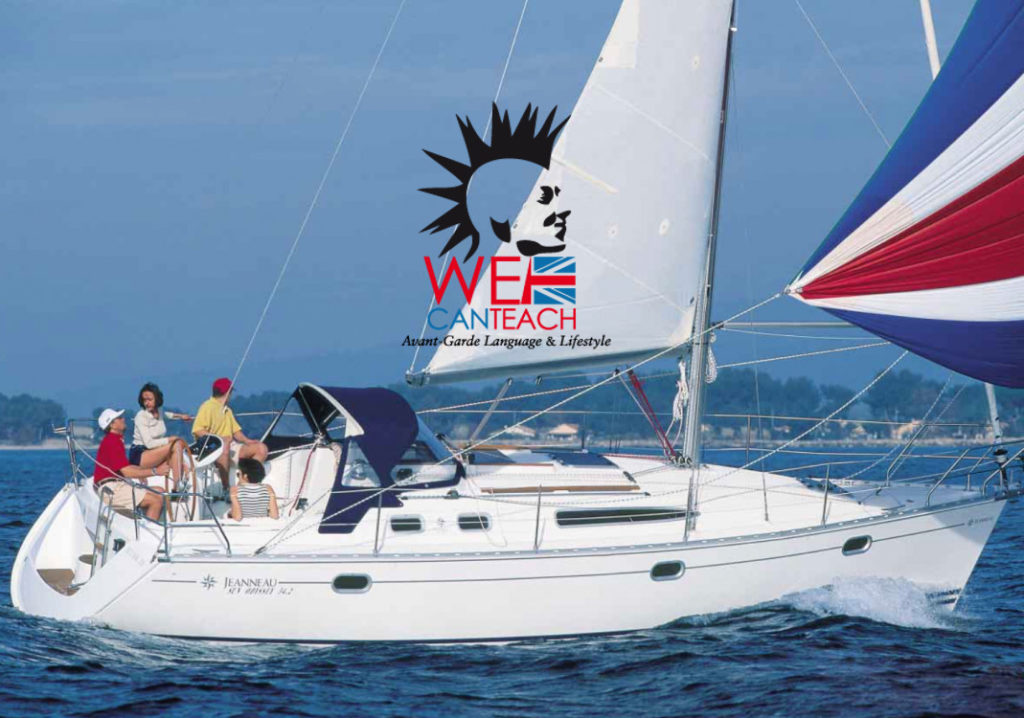 Vuoi fare una lezione d'inglese o francese veramente cool?
Sail with us

then!
Trascorri più di due ore in barca a vela, partendo dal porto di Napoli,  con insegnanti qualificati bilingue e madrelingua Inglesi o Francesi chiacchierando e bevendo il meglio delle bollicine campane al tramonto.
L' esperienza include:
2 ore mezza circa in barca a vela con navigazione fino a Procida rientro con lo yacht Sun Odyssey 34.2
Bollicine e aperitivi Campani di altissima qualità per  tutta la durata della navigazione
Conversazione interamente nella lingua scelta con insegnanti madrelingua e bilingue a bordo
Il costo è di €100,00 a persona per un minimo di 6 persone e massimo di 8.
Per maggiori informazioni invia un email a info@wecanteach.co.uk indicando nell'oggetto Sail with us.