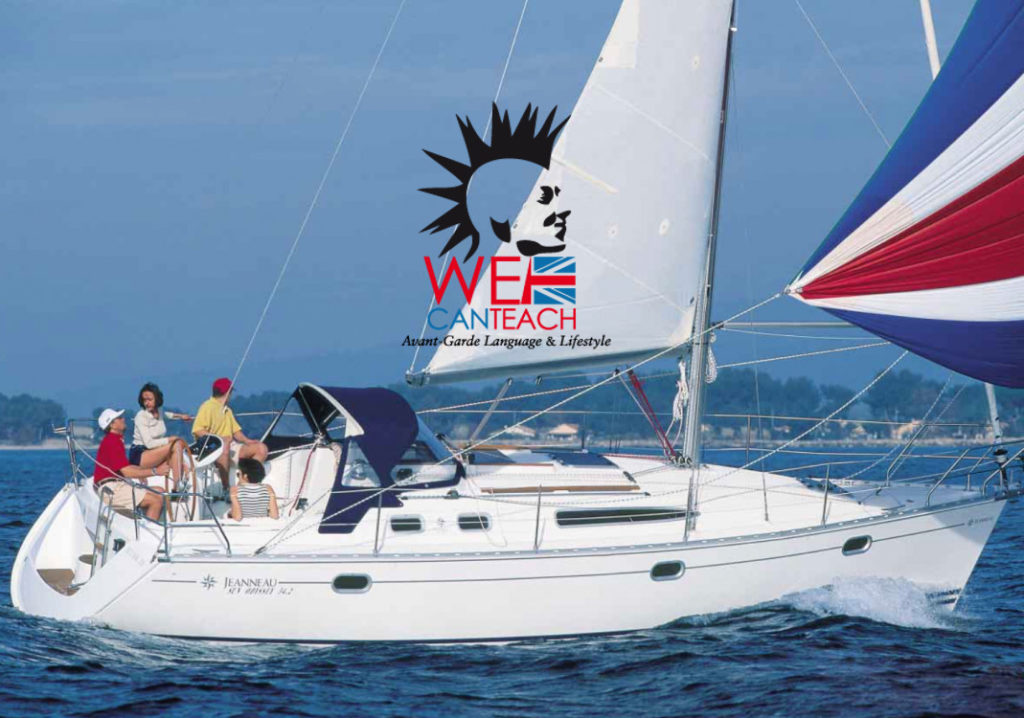 Do you really want a cool English or French lesson?
Sail with us then!
Spend more than two hours on a sailing boat, starting from the port of Naples, with qualified bilingual and native English or French teachers chatting and drinking the best of the Campania bubbles at sunset.
The experience includes:
2 1/2 hours on a sailing boat with navigation to Procida return with the Sun Odyssey 34.2 yacht
High quality bubbly and Campanian aperitifs for the duration of the navigation
Conversation entirely in the chosen language with native and bilingual teachers on board
The cost is € 100.00 per person for a minimum of 6 people and a maximum of 8.
For more information send an email to info@wecanteach.co.uk  Sail with us in the subject.